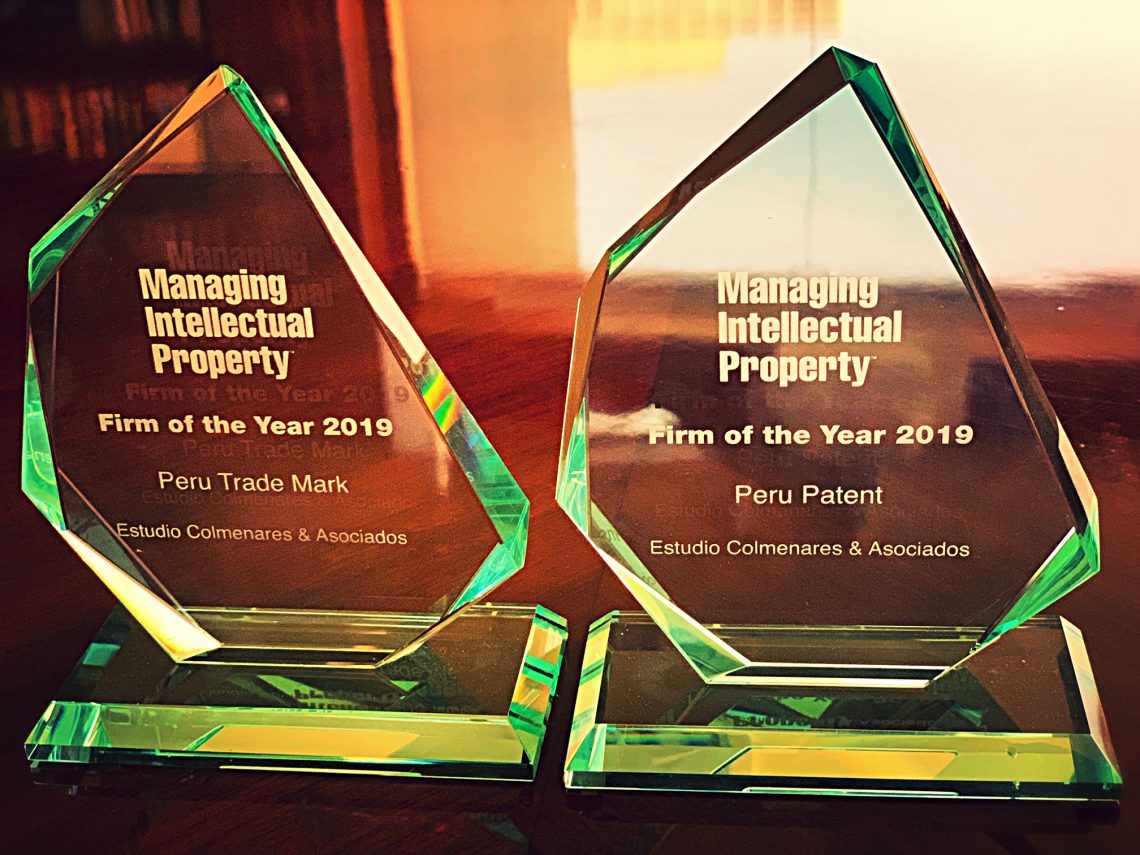 Dear friends and colleagues,
We are excited to share with you that Managing IP has once again awarded us. This year 2019 with two trophies:
Peruvian Patent firm of the year
Peruvian Trademark firm of the year
Our commitment for the upcoming years is to continue offering the best IP services in Peru.
Thank you for your support!.